Author
I am Nicolas Martyanoff, and this website is a way to publish some of my thoughts on various subjects.
If you liked what I wrote and want to discuss it, do not hesitate to send me an email.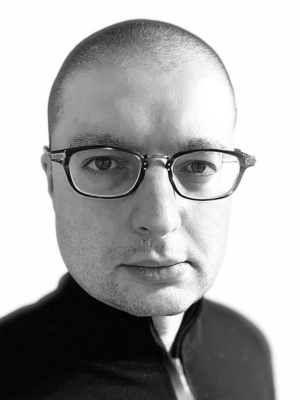 Company
I founded Exograd with the goal of building quality software.
Website
This website is generated with Hugo.
RSS feeds are available for blog post tags, for example for Common Lisp, Emacs or Go.
A RSS feed containing all my posts is also available.
Links
My identity is verified on Keyoxide.
Some of my open sources projects are hosted on GitHub.
I have both a Twitter account and a Mastodon account.
GPG
Fingerprint
47C1 2CAC 6D21 A173 3532  7046 4051 7F76 D1AA 86AC

Public key
-----BEGIN PGP PUBLIC KEY BLOCK-----

mDMEYfWJIRYJKwYBBAHaRw8BAQdA9+J/cRpuDGx3GDsVR4PcCOw2fky7MOdDRPLz
Gmr+iMe0JU5pY29sYXMgTWFydHlhbm9mZiA8bmljb2xhc0BuMTZmLm5ldD6JAiAE
ExYIAcgCGwMFCwkIBwIGFQoJCAsCBBYCAwECHgECF4ACGQExFIAAAAAAEAAYcHJv
b2ZAYXJpYWRuZS5pZGh0dHBzOi8vZW1hY3MuY2gvQGdhbGRvcjMUgAAAAAAQABpw
cm9vZkBhcmlhZG5lLmlkaHR0cHM6Ly9sb2JzdGUucnMvdS9nYWxkb3JYFIAAAAAA
EAA/cHJvb2ZAYXJpYWRuZS5pZGh0dHBzOi8vZ2lzdC5naXRodWIuY29tL2dhbGRv
ci82YWVlMThjNWJlYmI2ZDIwMzE1OTFhNjIwNGZkOGNiNi4UgAAAAAAQABVwcm9v
ZkBhcmlhZG5lLmlkZG5zOm4xNmYubmV0P3R5cGU9VFhURBSAAAAAABAAK3Byb29m
QGFyaWFkbmUuaWRodHRwczovL25ld3MueWNvbWJpbmF0b3IuY29tL3VzZXI/aWQ9
Z2FsZG9yUxSAAAAAABAAOnByb29mQGFyaWFkbmUuaWRodHRwczovL3R3aXR0ZXIu
Y29tL25tYXJ0eWFub2ZmL3N0YXR1cy8xNjE0NjY3Njk3NDc1NjkwNDk5FiEER8Es
rG0hoXM1MnBGQFF/dtGqhqwFAmPOXosFCQO6COoACgkQQFF/dtGqhqzNbAEA80wi
s1z0UPS9FFYMRK4bgxLeDyNFn1uQ1TBMjXXEVjcA/RtCMLA9gmAbsw/dfWgWjxGx
Kflgs8ReviosLhKN10gAuDgEYfWJIRIKKwYBBAGXVQEFAQEHQO0QFGk9bM+/j4bz
YMrekjeIcnHrxdnrSo8t1EWudNs9AwEIB4h4BBgWCAAgFiEER8EsrG0hoXM1MnBG
QFF/dtGqhqwFAmH1iSECGwwACgkQQFF/dtGqhqx/IAD+IpgmOVlxCY2olLyB6l7r
X1jelq4UONNGc8wwCcdTIZwBAOjbjZI68sW7MbNq/MJAy03D1g1C/+7FQ82StArY
dMQOuDMEYfWKWRYJKwYBBAHaRw8BAQdAsf8wbIWGzWoc7as8yWiV0I75kEyQTBl7
mbdqxpcgB0qI9QQYFggAJgIbIhYhBEfBLKxtIaFzNTJwRkBRf3bRqoasBQJj4hnf
BQkDzcMGAIF2IAQZFggAHRYhBIOsNGFEK+fkWM8W7xJoaKvDkHVfBQJh9YpZAAoJ
EBJoaKvDkHVfQAQBAL1++FM6I4m9swo01sWEH19/eD5OD9NXCXhUnXgTI3QyAP9n
pVEFiJkyy3q23KfxOuT+ZGhLnTPy0XhKGGwg25eEBQkQQFF/dtGqhqxBDwD/ccCM
Hfs9k2tCp5PG1c0+cad3aVYd6tPQ/XCO22TF7m4A+wRf1G2kC1c5rE2eox1Pxwfj
B5MUBe+MpjJo5pepuqQE
=cwOQ
-----END PGP PUBLIC KEY BLOCK-----