Author
I am Nicolas Martyanoff, and this website is a way to publish some of my thoughts on various subjects.
If you liked what I wrote and want to discuss it, do not hesitate to send me an email.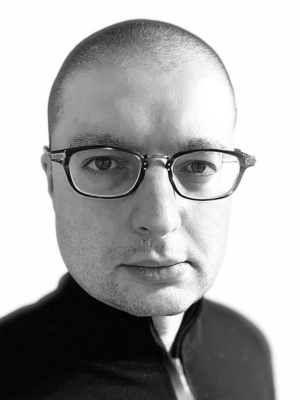 Company
I founded Exograd with the goal of building quality software.
Website
This website is generated with Hugo.
Links
Some of my open sources projects are hosted on GitHub.
GPG
Fingerprint
47C1 2CAC 6D21 A173 3532  7046 4051 7F76 D1AA 86AC

Public key
-----BEGIN PGP PUBLIC KEY BLOCK-----

mDMEYfWJIRYJKwYBBAHaRw8BAQdA9+J/cRpuDGx3GDsVR4PcCOw2fky7MOdDRPLz
Gmr+iMe0Jk5pY29sYXMgTWFydHlhbm9mZiA8a2hhZWxpbkBnbWFpbC5jb20+iJAE
ExYIADgCGwMFCwkIBwIGFQoJCAsCBBYCAwECHgECF4AWIQRHwSysbSGhczUycEZA
UX920aqGrAUCYtaIhAAKCRBAUX920aqGrHOzAQDknD1S6gIo7rAoAbjxn3n6qt/i
coy2b1R+NvKvdlhxmgEAxqSAEuTVWIWT+UVcgz3+CUinFpqNpXuO38J6UEYQoQi0
Kk5pY29sYXMgTWFydHlhbm9mZiA8bm1hcnR5YW5vZmZAZ21haWwuY29tPoiQBBMW
CAA4FiEER8EsrG0hoXM1MnBGQFF/dtGqhqwFAmH1iU0CGwMFCwkIBwIGFQoJCAsC
BBYCAwECHgECF4AACgkQQFF/dtGqhqzeFwEA1vcTR+fsCUchY+gZ4R8MOQidPaEZ
jT+ACLVOvEZejMUA/3yw21D+FKpijVM9Iy8KuUKqsQoIP6BH1wuTmvqInWEEtCVO
aWNvbGFzIE1hcnR5YW5vZmYgPG5pY29sYXNAbjE2Zi5uZXQ+iJMEExYIADsCGwMF
CwkIBwIGFQoJCAsCBBYCAwECHgECF4AWIQRHwSysbSGhczUycEZAUX920aqGrAUC
YtaIhAIZAQAKCRBAUX920aqGrA3TAP4okY+dwjNQbd9BXc7G/ZZXP+swY63HSb9j
WCG/GfvMIAD/Rhp2kqnHkoXEH5wOiynWuMudwxMwjJJMzoa54FesFQO4OARh9Ykh
EgorBgEEAZdVAQUBAQdA7RAUaT1sz7+PhvNgyt6SN4hycevF2etKjy3URa502z0D
AQgHiHgEGBYIACAWIQRHwSysbSGhczUycEZAUX920aqGrAUCYfWJIQIbDAAKCRBA
UX920aqGrH8gAP4imCY5WXEJjaiUvIHqXutfWN6WrhQ400ZzzDAJx1MhnAEA6NuN
kjryxbsxs2r8wkDLTcPWDUL/7sVDzZK0Cth0xA64MwRh9YpZFgkrBgEEAdpHDwEB
B0Cx/zBshYbNahztqzzJaJXQjvmQTJBMGXuZt2rGlyAHSoj1BBgWCAAmFiEER8Es
rG0hoXM1MnBGQFF/dtGqhqwFAmH1ilkCGyIFCQHhM4AAgQkQQFF/dtGqhqx2IAQZ
FggAHRYhBIOsNGFEK+fkWM8W7xJoaKvDkHVfBQJh9YpZAAoJEBJoaKvDkHVfQAQB
AL1++FM6I4m9swo01sWEH19/eD5OD9NXCXhUnXgTI3QyAP9npVEFiJkyy3q23Kfx
OuT+ZGhLnTPy0XhKGGwg25eEBViGAP91alpgyQU0NvZrHdrc7k2sJd1Pxp6DRoXO
oaa8VSksawEApDRScGCtI0mFK2uFNADLSyfFSHGfbr88Nk3WrqQl1As=
=0DwW
-----END PGP PUBLIC KEY BLOCK-----